J—BERNHART
BASED ON A
—TRUE STORY
Sensory Borrowing
Book Design, Writing
2019—11
Publication documenting the Oct/Nov 2019 Volatile Parts residency by olfactory artist Zapah_Lab.
How do memories and smell interact, enhance, and overwrite each other? How does language fail us, and why, when we try to describe the evening air? What is inherited, learned? What cannot be taught?
Nothing Fits in the Tub
Drawings, Performance Prompts
2019—09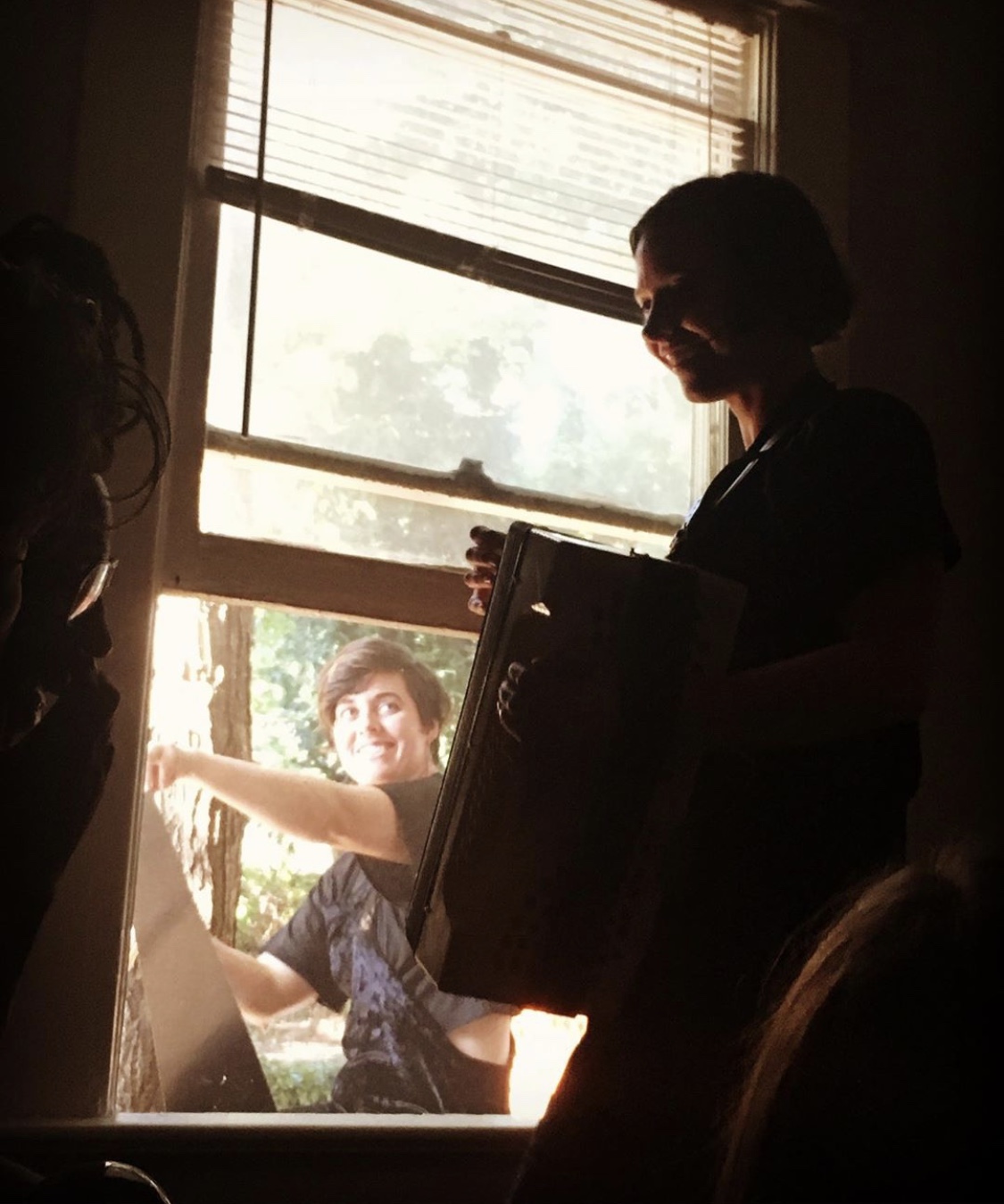 Drawings + performance prompts for Nothing Fits in the Tub, an improvisational sound performance by Jane Foley. A cassette remix of the performance is forthcoming.
- the top of a mountain from which not much is visible
- backstroke, in a small swimming pool
- make your breathing incompatible
- left shoe on right foot
What If Something Happens
Book Design, Writing
2019—07
Book design for Volatile Parts' second resident, movement artist Claire Molla. The book, published in a series of 25, included text by Jess Bernhart, photos by Anton Molla, and Claire Molla's notebook scans. The writing and design took cues from the performance's themes of mirroring, false intimacy, and introspection.
When you look at the image, do you look it in the eyes? Where does your gaze fall? How does it touch: hungrily, quietly? Is it a comb or a sponge?
A Thousand Todays Are Not Enough
Zine Design, Interview
2019—05
Zine for Volatile Parts' first resident, visual artist Tori Tinsley. The zine, published in a series of 27, was a 16-page interview of Tori Tinsley, hand sewn inside greeting cards. Each edition included one disposable camera photo, evoking family celebrations, giving and receiving, ephemeral/memorable.
There are more verses. But it's just so sweet, and so from-my-heart. When I sing it, that's just how I feel about my mom. This longing for someone when you don't know if they still love you.